Package includes 5 pcs of ring rubber pads fit for 1/4"-20 screw threaded camera and accessories. (Fit 1/4" screw type only).

Camera Screw Shaft is Too Long? -This rubber pads help solve the problem by fixing the shaft length.

Metal-on- Metal Configuration, Keep Slipping/Cant Get Them Loose? - Rubber washers with anti-slip design on both sides that solve the problem perfectly.

Metal Bracket Scratching Your Camera? - They help protect your camera and accessories without scratching your camera/monitor/light etc,.

Useful little gear that help make adjustment to your camera applications.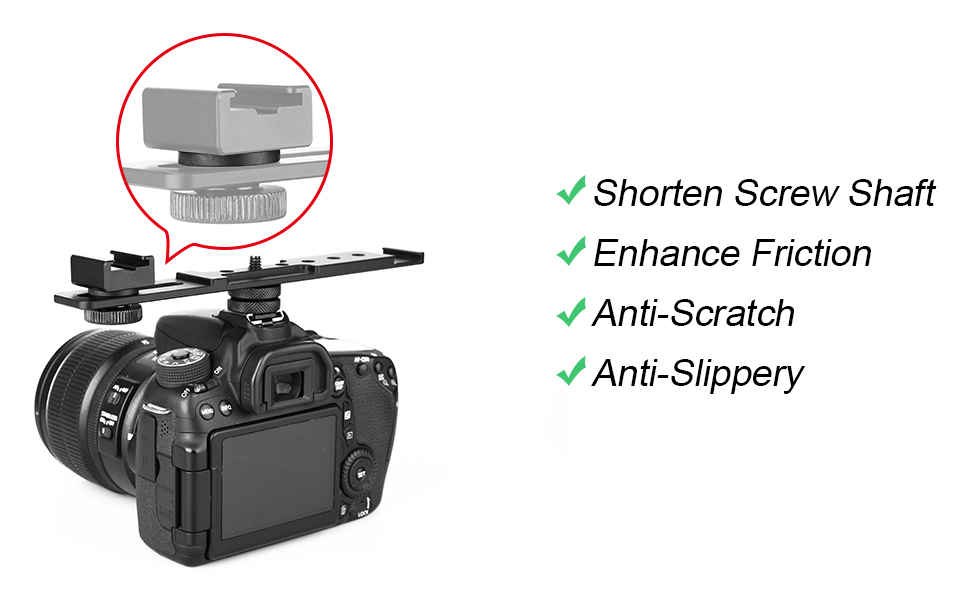 Useful Ring Rubber Pads with 1/4"-20 Screw Hole for Camera & Accessories, Anti-Slip, Anti- Scratch, Fix Long Screw Thread Package includes 5 pack of rubber pads with 1/4"-20 screw hole.